WE ARE SWITCHING PLATFORMS, PLEASE VISIT US AT OUR NEW SITE!


 
Kind, Compassionate, Individual Values-Driven, Progressive Approach using Applied Behavior Analysis, Relational Frame Theory, and Psychological Flexibility!
All-Encompassing Programming for Languaging Individuals to Access and Practice Psychological Flexibility
Struggling with Programming for Complex Languaging Individuals?
Self Monitoring
Emotional Regulation
Executive Functioning Skills
Distress Tolerance
Flexibility
Contextually Flexible Behavior
Rule Governed Behavior
Self Initiation
To name a few!
The Happy Medium Approach and Happy Medium Language are here to support you!! Through classical and operant conditioning, language as intervention, and psychological flexibility. HML and HMA support you as the clinician with framework strategies to move the individual towards a meaningful life through the individual's eyes!
Additional Free Resources on The Happy Medium Approach and Happy Medium Language on our Crowdcast Channel!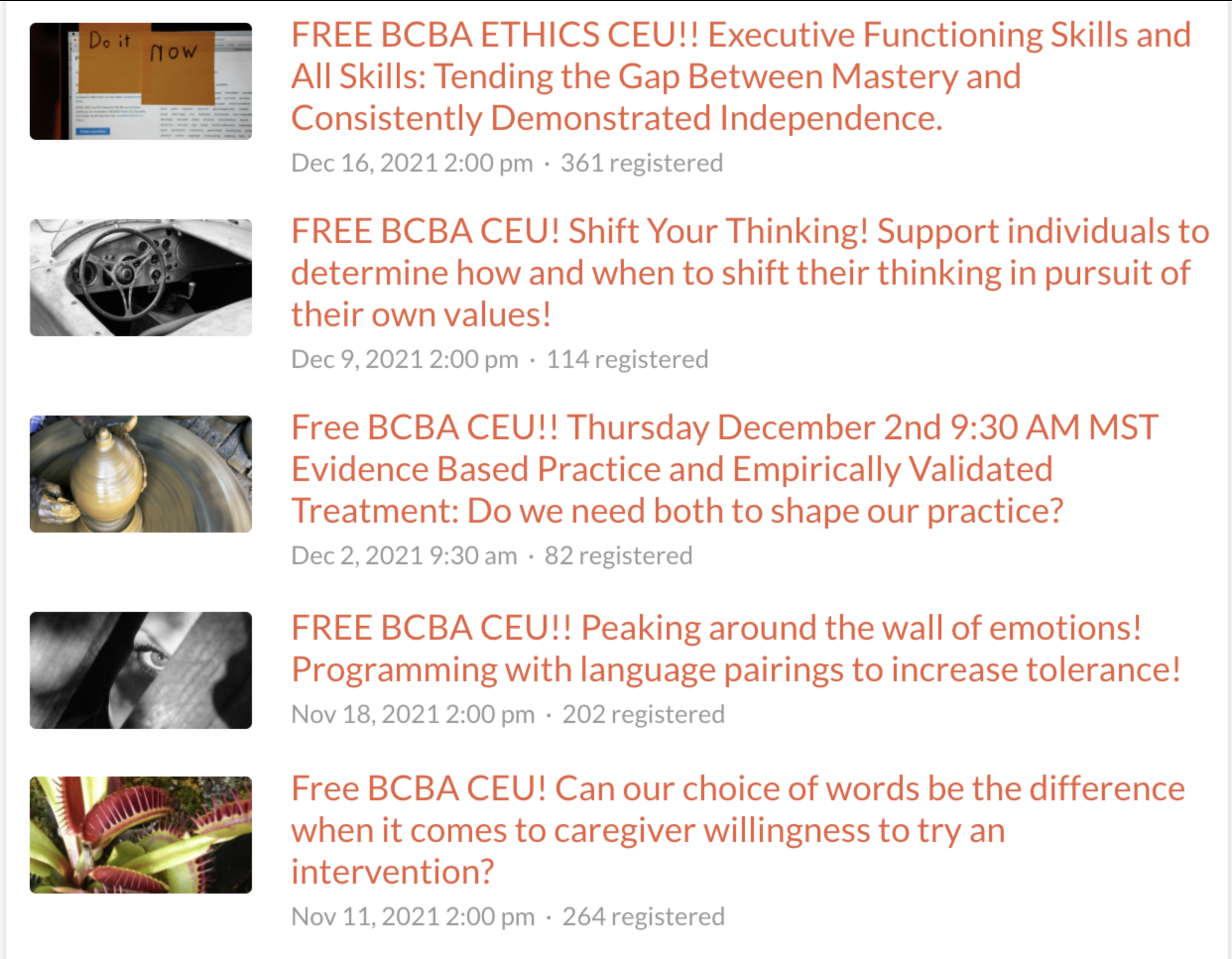 Check your inbox to confirm your subscription